Graduating with an undergraduate degree, Masters degree, Accordify Technologies team have positions available globally. While we have internships throughout the year. Majority of our technical internships take place in the summer and last between 12 to 16 weeks. Accordify interns play an important role in building the future for our customers. The possibilities you'll explore and the impact you'll have are driven by your ideas and initiative.
Role as an Accordify Intern
Accordify Interns work on a vareity of projects that boosts their career and satisfy our clients. Interns have been involved in the process of requirement analysis, writing contents, designing, developing, to get real time feedbacks, identifying and implementing ways to improve productivity, building new ideas.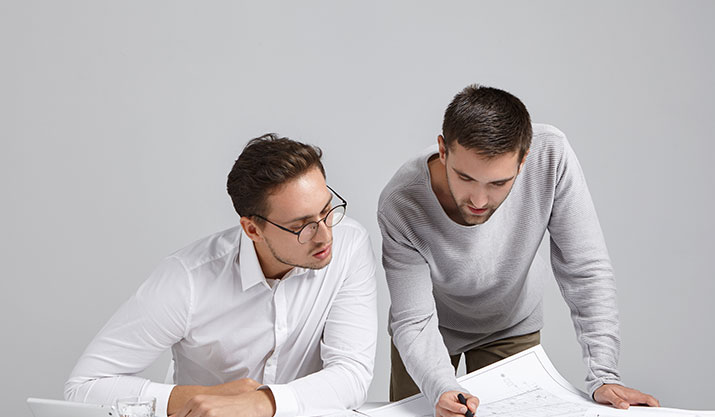 Role as an Accordify IT-Intern: Technical , Engineering & Research
Students pursuing a technical degree can apply for the Accordify IT-Internship. The Opportunities can range from building new products to design the customer requirement.
This is not a complete list. To review the specific opportunities available contact us.
---
Role as an Accordify Non-IT-Intern
Intern Students are placed to handle clients with proven specialists, to improvie their analytical and problem solving skills.
Non-IT-Interns we hire for:
This is not a complete list. To review the specific opportunities available contact us.
---
BASIC QUALIFICATIONS
· Fluent written and verbal communication in English
· Must be able to do a full-time 12 week internship
· Passion for Technology and Learning
· Computer skills, including Microsoft Office (i.e., Outlook, Excel, Word)
---
PREFERRED QUALIFICATIONS
· Strong interest in a technology career.
· Willingness to learn and willingness to fail, but always willing to try.
· Comfortable collaborating with extended teams
· Customer facing roles experience (sales, customer relationship etc.) preferably in business to business technology sales.
· Well organized, self-motivated, and driven by success.